Mission
Providing family-oriented Christian homes, on a working ranch for adults who have developmental disabilities
Vision: To nurture the human and spiritual potential of people who have learning disabilities through respectful relationships, living, and working in an interdependent community, raising their self-esteem, and making them valued citizens.
Core Values: Christian Community, Interdependence, Compassion, Dignity, and Acceptance
Special K Ranch is a place where people with developmental disabilities live, learn, and work with loving and caring advisers who are committed to sharing their lives in this very special way. Residents are learning independent living and vocational skills through participation in daily personal, household, and ranch responsibilities. The individuals in each house are responsible for the activities and maintenance of their own home.
Christian Faith Statement

Special K Ranch is a community of faith, ministering to adults who have developmental disabilities. The
Gospel of love and compassion is shared with people of all races and creeds. The Holy Bible, inspired by
God the Creator, is our source and final word on matters of faith and doctrine.
We believe that Jesus is the Son of God; that He was born of the Virgin Mary; and that He suffered and
died on the cross for the sins and for the redemption of mankind. He arose from the grave victorious
over death and ascended into heaven to prepare a place for all people who believe in Him.
We believe that this Gospel is for everyone and that we are commanded by God to share "the good
news" with every living soul. We believe that this mission is carried out through the spoken word and
through the living example of Christ's indwelling presence in acts of love and compassion.
At Special K Ranch we are responding to God's personal call to bring the Gospel to an often rejected and
neglected people whose primary opportunity for training is through government financed agencies
where the Gospel is not permitted to be taught as the only means to mans' salvation. We believe that
the most effective proclamation of the Gospel to people who have developmental disabilities is through
modeling a Christian life style in a Christ centered home and working environment.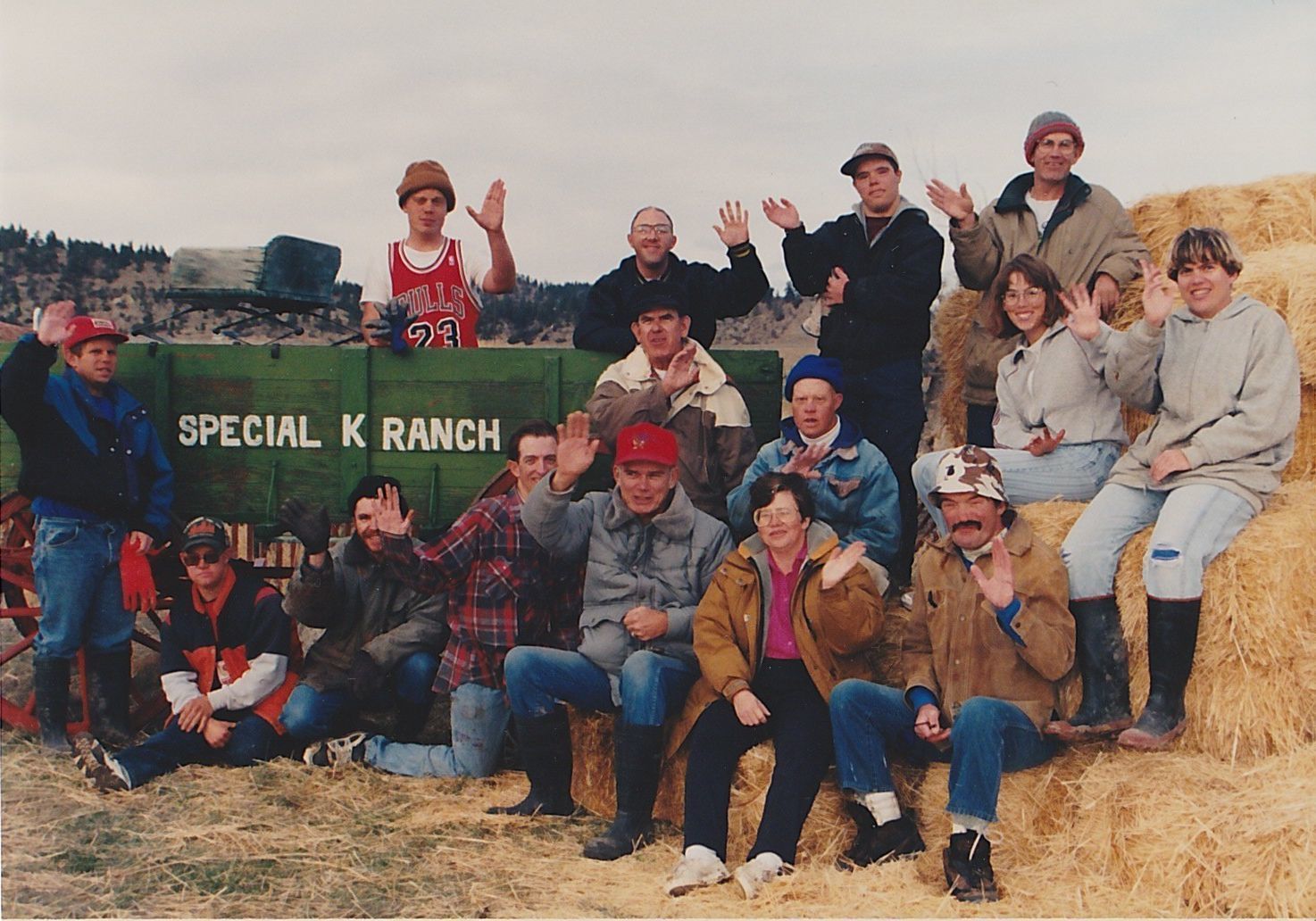 History
In 1984, the Billings area Kiwanis Clubs recognized a need for an organization that serves adults with intellectual challenges. They formed a steering committee, which consisted of several members from each of the seven Kiwanis Clubs. The committee was responsible for the original development of the program. Special K Ranch was named accordingly, because of its relationship with Kiwanis.
In 1986, the board of directors was formed, and Larry Goehner was chosen to be the first executive director. Larry and his wife, Joy, relocated to Montana and immersed themselves in the construction of the ranch and forming the extraordinary culture of the ranch.  Special K Ranch purchased 160 acres, with lifetime water rights, for $290,000. In 1987, the first four residents moved to the Ranch. The ranch has flourished due to the hard work and dedication of the Goehner family.