Special K Ranch has a growing waiting list for hopeful candidates that want to call SKR home. Because of changing needs of residents and rare vacancies, the board and staff of Special K Ranch concluded that it needs to expand by building additional resident homes. 
In 2006, the ranch acquired 80 additional acres along its eastern border. The property has been surveyed and a master plan has been created which includes the eventual addition of five more homes and a recreational center. The first of the five new homes was completed in 2019.
The new homes are a larger investment compared to a standard home; however, they serve as two homes in one. With a sectioned-off apartment, neither the residents nor their home advisors will need to be displaced (to relief homes) for weekends in which relief staff are on duty.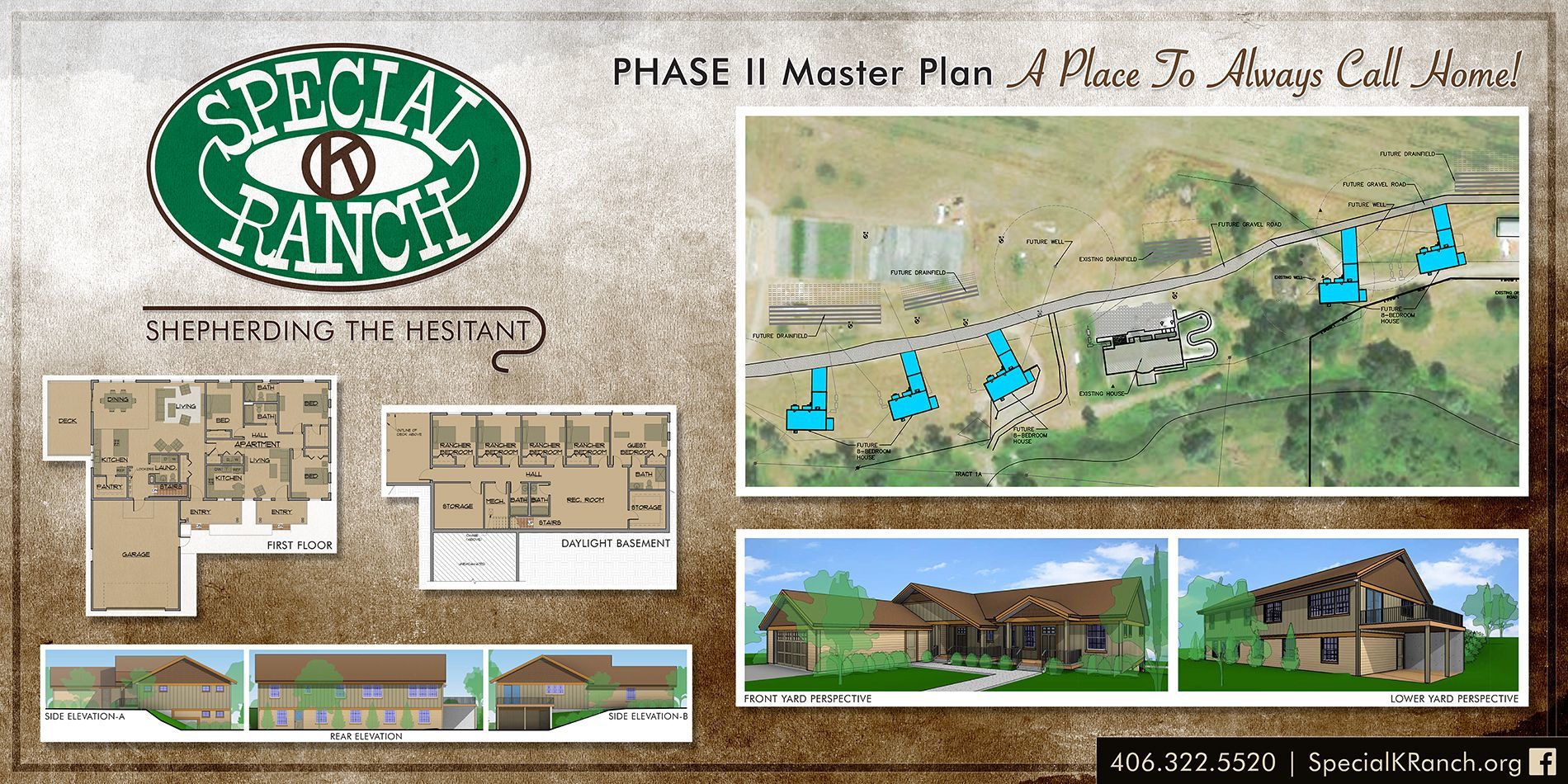 The new SKR Recreation Center will be an important addition to the property because our old gym facility also functions as a mechanic shop and storage space; therefore, it is not accessible during most of the year.  The new Rec Center will be available year-round, and it will include a basketball court, exercise room, office space, and so much more. The residents are excited to have a full size basketball court where they can host tournaments and events.  We are actively fundraising to ensure our residents' dream becomes a reality.